Roll Forming Fabrication Services
The Federal Group USA offers custom roll forming metal fabrication services in the United States and internationally. Our facility provides anything from classic-shaped channels to complex profiles with impressive roll form tooling along with additional processes. Learn more about our manufacturing group's roll form process and accepted standard of excellence below.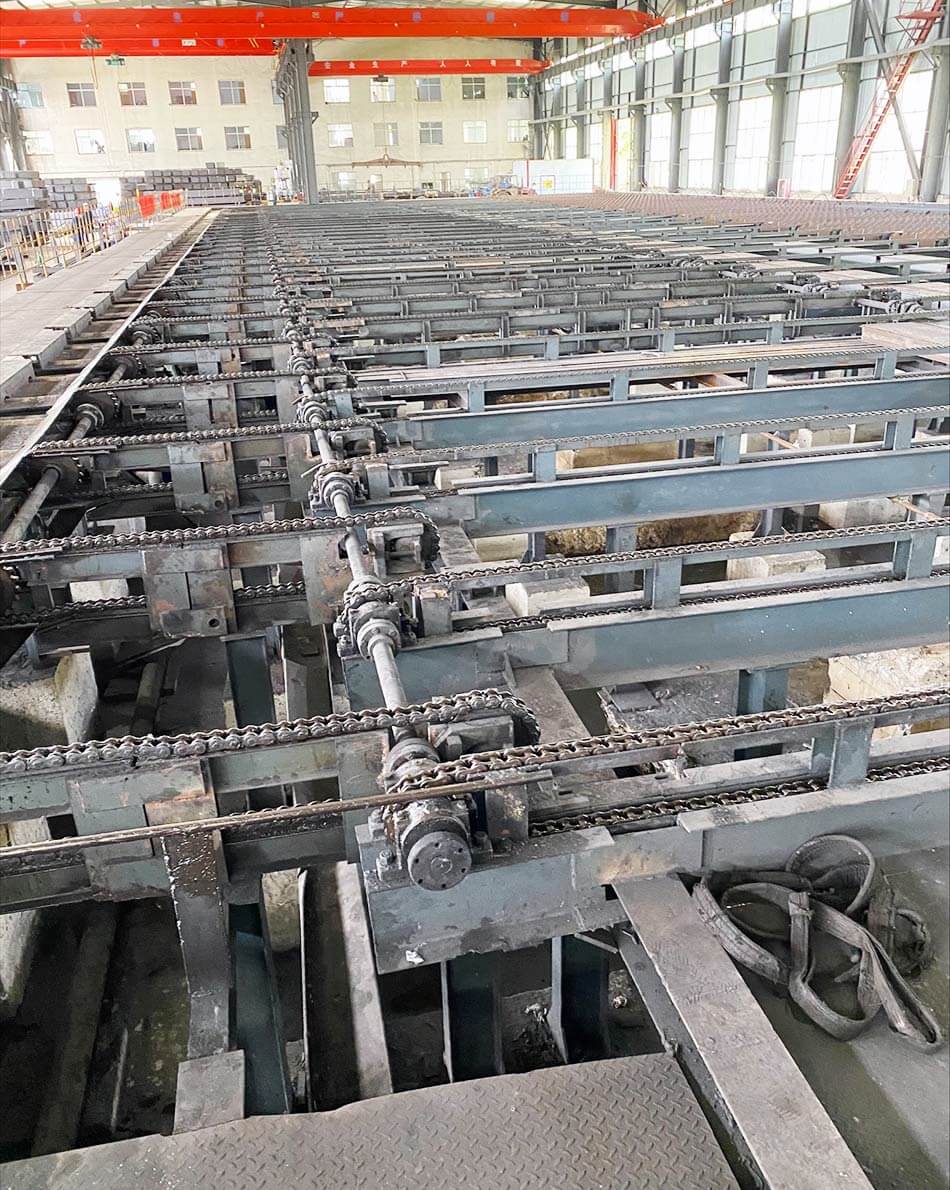 What is Roll Forming?
Production facilities use the roll forming metalworking process daily for a myriad of applications. Often found in longer-length profiles. It begins with a flat sheet or bar stock fed into a press to form any number of simple or complex shapes. The setup works through continuous metal bending on a pair of rolls that makes both 2D and 3D results possible, depending on the material properties. 
Roll forming is a flexible alternative to extruded press braking and stamping techniques. It is often a cost-effective solution with less material waste, faster lead times, and much higher production volumes. 
The Advantages of Roll Forming a Metal Part
Roll forming is a highly responsive metal forming process that offers lower production costs, greater efficiency, flexibility, and superior quality. Our roll forming machines also process higher-strength steels than other common metalworking methods. 
These machines operate primarily at room temperature, and the metal is passed through it more times.  Roll forming has the potential to produce stronger and lighter components. This can save considerable money on transportation and energy costs. Outsourcing your organization's roll forming fabrication needs to The Federal Group USA ensures the careful crafting of precision products that can help achieve your manufactured parts goals.
The Roll Forming Process
Each twist and turn in the roll forming process requires specific sets of tools and high-quality metal. Incremental parts of the bend pass through successive pairs of rolls for a continuous cross-section. The roll forming process is incredibly adaptable and delivers tight tolerances on complex profiles to meet any detail on the production requirements. 
Roll forming can be used for the production of everything from decorative metal moldings and guard rails to massive construction projects, like high-speed rail and 5G cell phone towers. Every step requires precision and finesse, and our metal parts manufacturing experts utilize innovative roll forming technology to offer each client the excellence they expect from us. 
Roll Forming Techniques 
A single production line can complete the roll forming process with one of two techniques, each of which has advantages and disadvantages.
Precut Roll Forming
The precut roll forming method means we cut the selected metal material before entering the roll forming machine. It offers the capability to hand-feed metal strips for low-volume production. 
Post-Cut Roll Forming
With post-cut roll forming, the rolling machine first shapes the metal before cutting it by width or length. Since the parts are already in the final form, it is easier to produce the final components. This means post-cut roll forming results in a higher production rate, reduced end flare, and better results for high-strength steels. 
Common Materials Used in Roll Forming
As a trusted partner in the supply chain of the automotive and industrial markets worldwide, The Federal Group USA focuses on highly customizable manufacturing solutions, quality materials, and uncompromising precision. Materials that are commonly used in our roll forming processes include mild steel, medium carbon steel, plus high carbon alloy steel. We additionally form non-ferrous metals such as stainless steel, aluminum, perforated metals, brass, bronze, and copper.
Our team has worked with materials of various sizes, even for highly customized products that will achieve your desired cross-section. The Federal Group USA experts have over four decades of experience in the industry and can help you decide on the ideal materials and forming method for your manufacturing project.
Popular Roll Forming Products
Meter Guard / Meter Channel / Meter Upright

T-Rails and H-Rails

Rail Anchors

Truck Beds

Traffic Delineator Posts

Shelving Equipment and Lockers

Various Angles, Channels, Flats and Tees

Track Steel for Construction Vehicles

Shaped Steel for Railway Tracks

Wheel Retaining Ring for Automobile Rim

Hot Rolled Steel for Mine Roadway Support

H-Beams
Common Questions About Roll Forming
Manufacturers may wonder about taking on the roll forming process for their own projects, but it is best to consider these common questions before committing to that idea.
What is a Roll Forming Machine?
Metal can be bent with various techniques, including laser methods, TIG welding, and induction heating techniques, however, a roll forming machine is far more efficient. It produces customizable metal parts of various sizes by bending material or forming a strip or sheet of metal along precisely placed rollers. The time-saving capability of roll forming is phenomenal, with greater efficiency and fewer scraps than stamping, press braking, or other extrusions. 
Complex profiles in large quantities benefit highly from roll forming methods, and it pays to outsource to experienced industry professionals.
What is Cold Roll Forming?
The cold roll forming process is similar to the standard roll forming process except it is conducted at room temperature or sometimes slightly above room temperature. It is the most common way to approach fabrication with roll forming, and it requires more passes through the machine. 
The extra care in the process makes it popular because extra passes through the machine mean high-quality results with tighter tolerances and an improved end product.
What is Flat Rolling?
Flat rolling is the most basic version of form rolling. With flat rolling, the starting and ending materials have a rectangular cross-section, and the process uses a parallel set of rolls rotating in opposite directions. Flat rolling is a much simpler fabrication process than other forms of roll forming, however, it is not as flexible of a process limiting the types of products that can be produced. 
Contact The Federal Group USA About Your Next Roll Forming Project
If you're searching for an experienced metal fabricator to engage for your next roll-forming project, you've come to the right place. With more than 40 years of industry-leading roll forming and metal fabrication services, our team is capable of delivering on even the most complex projects. Call The Federal Group USA today to get a quote on your next roll forming project.
Contact Us
Talk To An Expert
Let us be your partner in supply chain management
* denotes required field.
Thank you for contacting us. We'll be in-touch with you shortly.
There was an issue with your submission, please try again later.