Aluminum Die-Cast Housing
The Federal Group was approached by a customer who was looking to die-cast parts and then use the parts "as cast" with no additional machining, resulting in a piece that fit together tightly and would be leak free upon assembly.
Thanks to our expertise in aluminum die casting, our team determined that the parts, if designed according to intent, may have issues regarding casting tolerance and measurement in the future. Knowing that, our experts compiled a list of suggestions that you can find toward the end of this report.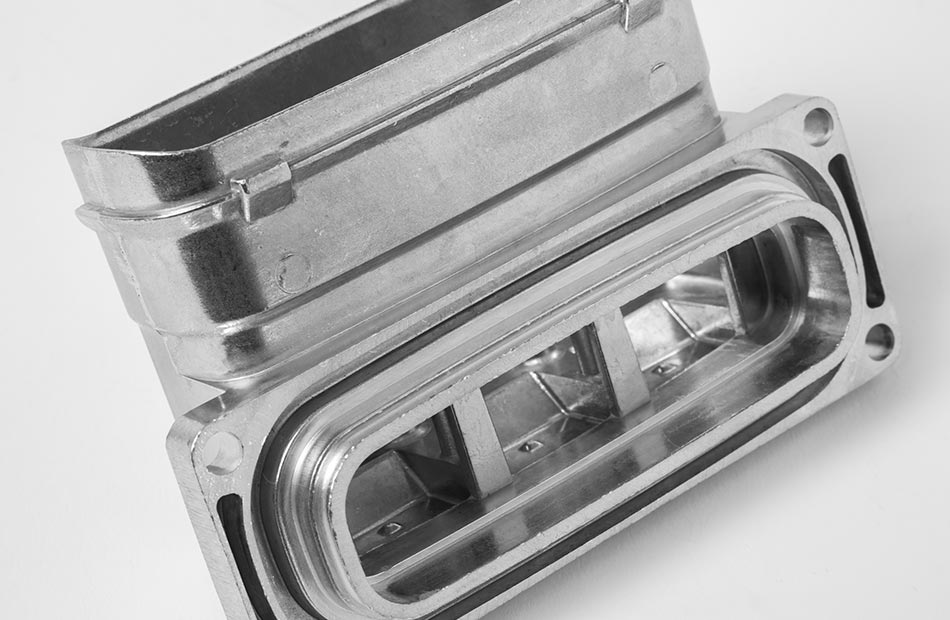 Challenges
In order to create the part as specified, our team identified a number of things that would need to be considered in order to guarantee success. Among them, the fact that the part would need to be overmolded in order to hold electrical connections in place.
To inject the overmolding, our experts determined that the high tolerance areas within the piece would need to be sealed off, and that it would need to be done in a way that not only allowed the pieces to fit together, but also be measured, with precision.
Analysis
After identifying the challenges, our team began to identify how we might overcome them. Understanding that the standard tolerance for an aluminum casting of the part was CT6, our team determined that the tolerance was outside most of the critical tolerances designed for the part.
As a result, our team began to explore how including interior draft in the drawing and design of the part may solve for differences in tolerance. Upon further analysis, it also became clear that the overmold tooling – which needed to seal completely upon injection – should not be made until the part drawing and changes were completed.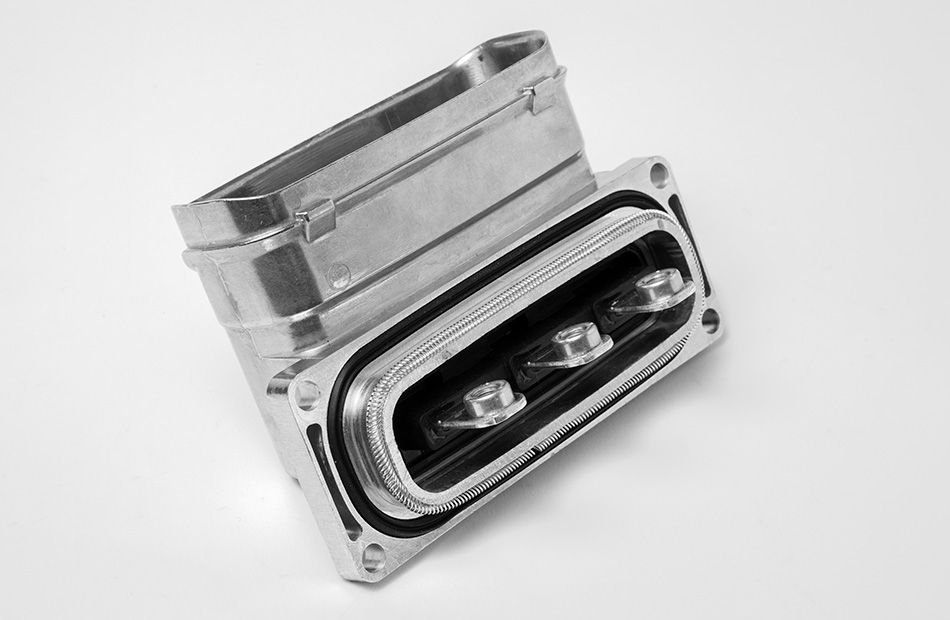 Solutions
After analyzing the challenges and collaborating with the client, our team reached a number of conclusions regarding the machining, tooling and overall production of the part. Firstly, it became clear that the sealing surfaces, as well as the mating parts where the surfaces join, will have to be machined to the specified tolerance. 
Secondly, our experts suggested that the part also be redesigned to allow for draft in the interior walls so that the part may be released from the die, and then have the draft be machined in order to bring the walls into tolerance for overmold tooling. 
Finally, as expected, issues arose when measuring the parts due to set-up of the parts and datum. To solve the problem, our team measured with the CMM and verified the dimensions through 3D scanning.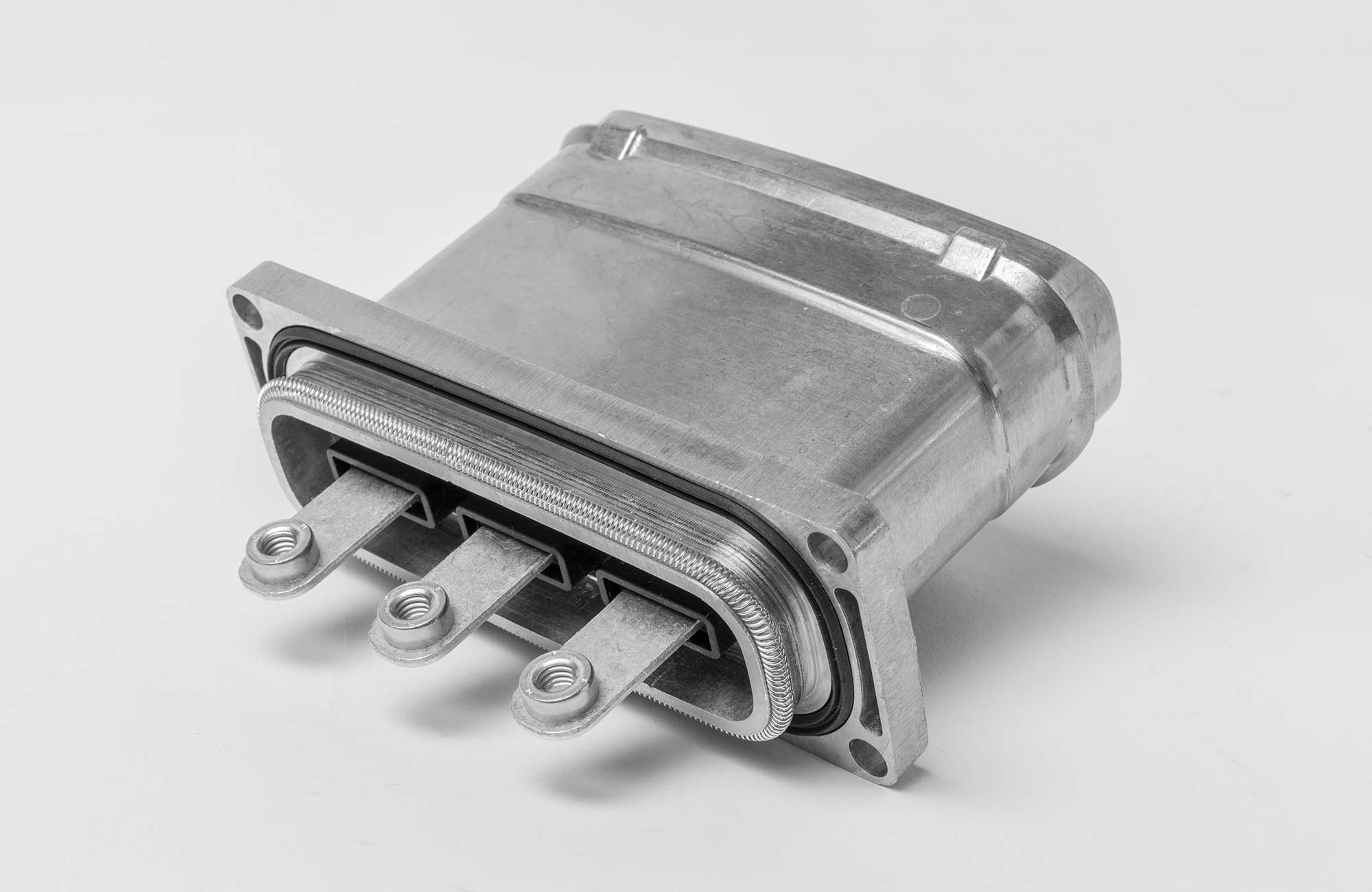 Contact Us
Talk To An Expert
Let us be your partner in supply chain management
* denotes required field.
* indicates required fields
Thank you for contacting us. We'll be in-touch with you shortly.
There was an issue with your submission, please try again later.